Contact us by phone, email or fill out our contact form.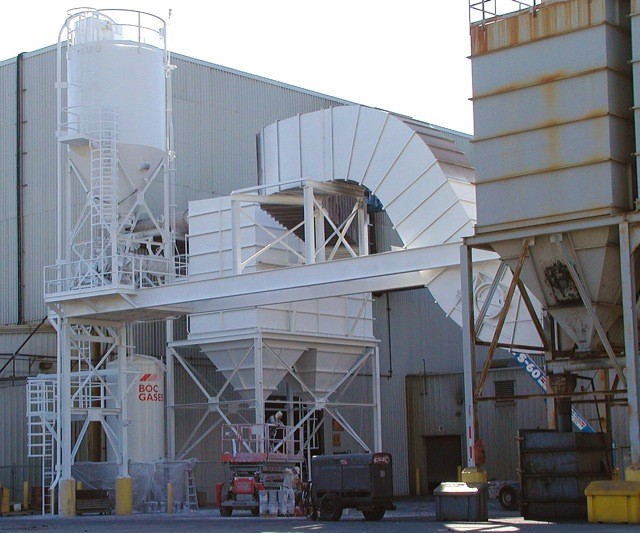 A high quality commercial paint job offers a lot of benefits. Most obviously, it makes your business look more professional. When the interior and exterior of your business are newly painted, or the paint job is regularly maintained, customers and clients are more likely to have a high opinion of the products and services you offer.
Additionally, commercial painting help protect the structure of your building. The exterior layer of paint is the first thing to become damaged from heat, humidity, and human interactions. But, while it may become damaged, it is protecting the actual building materials from damage. Whenever you get a new paint job or maintain your old paint job, you are extending the life of those building materials, potentially adding decades of life to the structure.
High quality commercial paint jobs that look good require that you hire high quality commercial painters with lots of experience in the industry. In the Toronto area, no commercial painting contractors have more experience than the ones found at Toronto Industrial Painting.
Industrial Painting Contractors
For industrial business owners, there is yet another reason to hire professional industrial painters. Industrial buildings in the Toronto area are required, by law, to maintain a paint job that meets industrial standards for safety and quality. Failure to meet these standards can result in fines or even worse penalties.
Not just any commercial painters can provide the paint jobs required by these regulations. You need professional industrial painting contractors that are certified to inspect and paint your industrial buildings. All Toronto Industrial Painting contractors are fully certified to perform industrial inspections and paint industrial buildings using our full selection of products that meet industrial regulations.
Benefits of Using a Professional
In addition to government regulations, there are other important reasons to hire a professional commercial or industrial painter. Experienced professionals, like those found at Toronto Industrial Painting, know how to create a clean, even paint job that looks amazing. Our professional contractors are experienced with both indoor and outdoor paint jobs and have access to the right tools and paint to complete any job quickly.
Furthermore, at Toronto Industrial Painting, we maintain a very large team of professional painters. This allows us to complete any job, no matter the size, in the fastest possible time. No job is too small or too big. Whether you need a new paint job for the interior of a small room or need an entire industrial complex painted from top to bottom, we can put together a team of the perfect size, filled with professional contractors that are experienced with the work being performed.
The final benefit of using professional industrial or commercial painting contractors is the flexibility of scheduling. Our team will work on your project at a time that is most convenient to your schedule. This can be day or night, any single day of the week. Good luck finding other Toronto painters willing to offer that flexibility of scheduling.
Available Services
A good professional paint job requires more than just spreading paint on a surface. Sometimes painters will need to strip away old paint, inspect the surface, wash the surface, or coat the surface. Toronto Industrial Painting contractors do all this and more. Our comprehensive industrial and commercial painting services include:
NACE Certified Inspection Services (always completed by a Level 3 NACE certified inspector)
Factory Cleaning
Power Washing
Sand Blasting
Metal Roof Coating
Epoxy / Urethane Floor Coatings
Special Coatings
Specification Writing
Interior Painting
Office Painting
Machinery Painting
Exterior Painting
Facility Painting
Tank and Silo Painting
Commercial Painting
Industrial Painting
HACCP / CFIA Painting (guaranteed to meet or exceed government regulations)
Benefits of Maintenance and Coatings
Many business owners don't fully appreciate the benefits of good maintenance and protective coatings. With yearly maintenance, buildings can last years or even decades longer than they might otherwise. And when structural repairs or maintenance is eventually required, as it will be for any building beyond a certain age, the cost of that work will be lower if the building received maintenance for its paint job regularly over the years. In fact, quite often the amount saved is higher than the total amount spent on both the initial paint job and the yearly maintenance.
Coatings are a great way to improve on these savings. Professional epoxy or urethane coatings will reduce the cost of yearly maintenance and will provide even more protection for the structure itself. At Toronto Industrial Painting, we even provide coatings for portions of the building which usually aren't painted.
While most of our customers are familiar with floor coatings, many are unaware that we offer coatings for metal roofs as well. This is probably the most important type of coating that we offer, since evidence shows that it is the most beneficial for customers that use it. Metal roofs are the most durable, long lasting type of roof available. And metal roof coatings greatly increase that durability even further. With a metal roof coating, most metal roofs will last longer than the building.
Project an Image of Professionalism
It is the little details that project an image of professionalism. Industrial and commercial painting contractors at Toronto Industrial Painting focus on those little details. Whether we are providing an initial paint job or money saving maintenance, our professional services will ensure that your business projects the image it needs to succeed.
See what our clients say about us: